Moonshot thinking is when you pick a huge problem and set out to create a radical solution to the problem. To make this happen you have to abandon the idea of creating a 10% improvement. Instead, the focus is a solution that will bring tenfold (or 10x) improvements, or solve it altogether.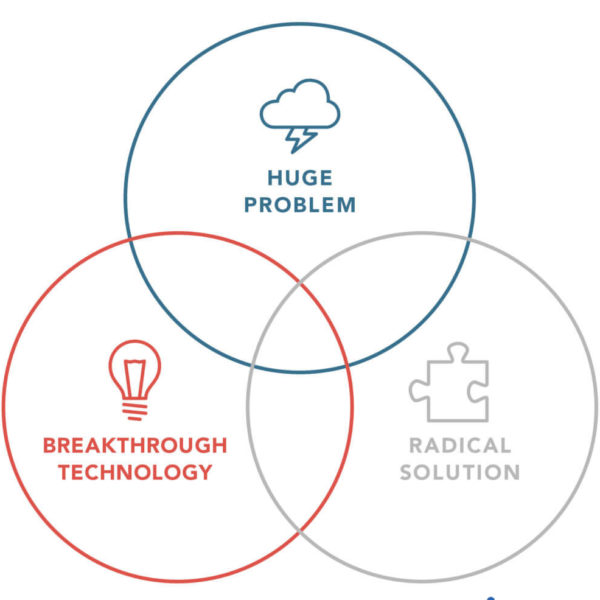 1. Huge Problem: Pick a massive problem that, if solved, would positively impact the lives of millions, even billions.
2. Radical Solution: Create and propose a radical new solution to that problem that seems crazy today.
3. Breakthrough Technology: Search for breakthroughs and emerging technologies that exist today and leverage those technologies in your solution. This provides evidence that the solution (though wild-sounding today) may be possible in the future.