If you do what other successful people do, over and over again, nothing in the world can stop you from eventually getting the same results that they do. And if you don't, nothing can help you.
So what do successful organizations do differently from unsuccessful ones? In a word, leverage.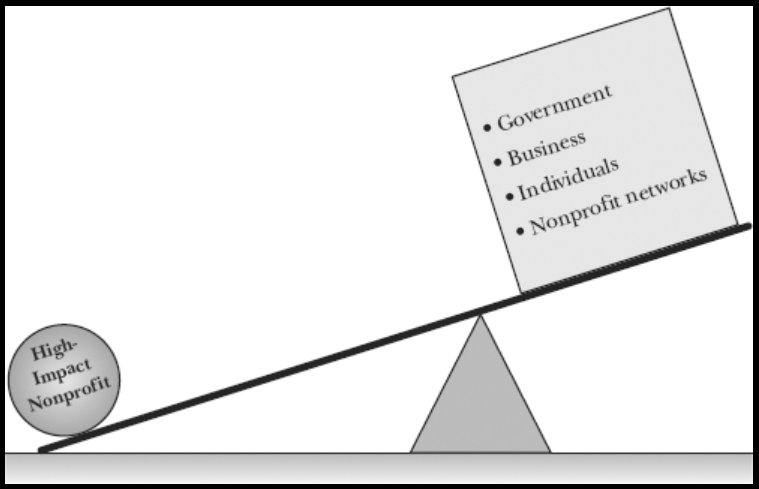 The methods of attaining this leverage can be broken down into 6 steps.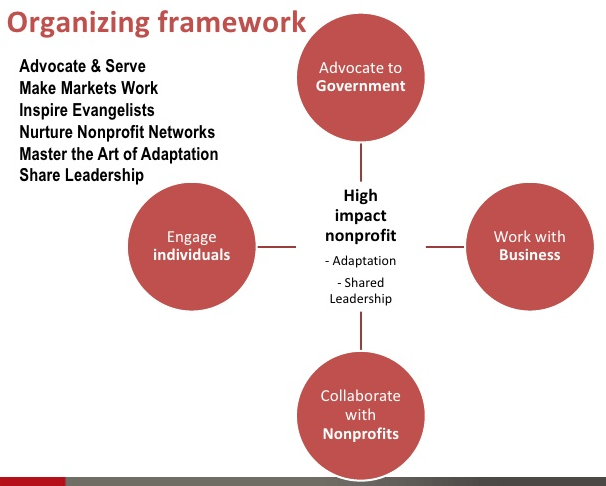 1. Serve Individuals and Advocate on Their Behalf
Work with government and advocate for policy change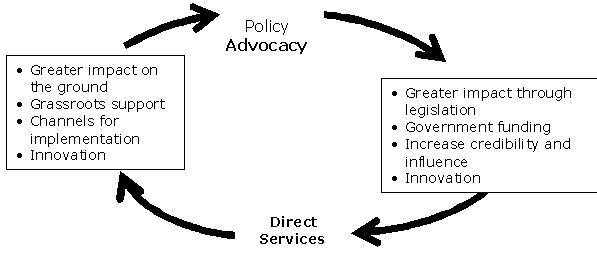 High-impact organizations don't just focus on doing one thing well. They may start out providing great programs, but eventually, they realize that they cannot achieve systemic change through service delivery alone. So they add policy advocacy to access government resources or to change legislation, thus expanding their impact.
Other nonprofits start out doing advocacy and later add grassroots programs to supercharge their strategy. Ultimately, all of them bridge the divide between service and advocacy, and become good at doing both. And the more they advocate and serve, the greater the impact they achieve.
We serve directly by helping
– individuals collect data and discover hidden factors increasing their risk or severity of dementia or mental illness.
– companies, organizations, and researchers share anonymous data
We advocate by working with the government to
– provide resources to researchers as well as
– reducing regulations that impede data sharing, experimentation, and scientific progress.
2. Make Markets Work
Harness market forces and see business as a powerful partner
Tapping into the power of self-interest and the laws of economics is far more effective than appealing to pure altruism. Great nonprofits find ways to work with markets and help businesses "do well while doing good."
Ways of leveraging market forces to achieve social change on a grander scale include:
influencing business practices
building corporate partnerships
developing earned-income ventures such as software development and data analysis services for business
We work with pharmacies, online grocers, and healthcare providers to give individuals access to their health, treatment, and diet data. We also work to provide an option for individuals to easily and anonymously share their data with the aggregated data pool to accelerate research.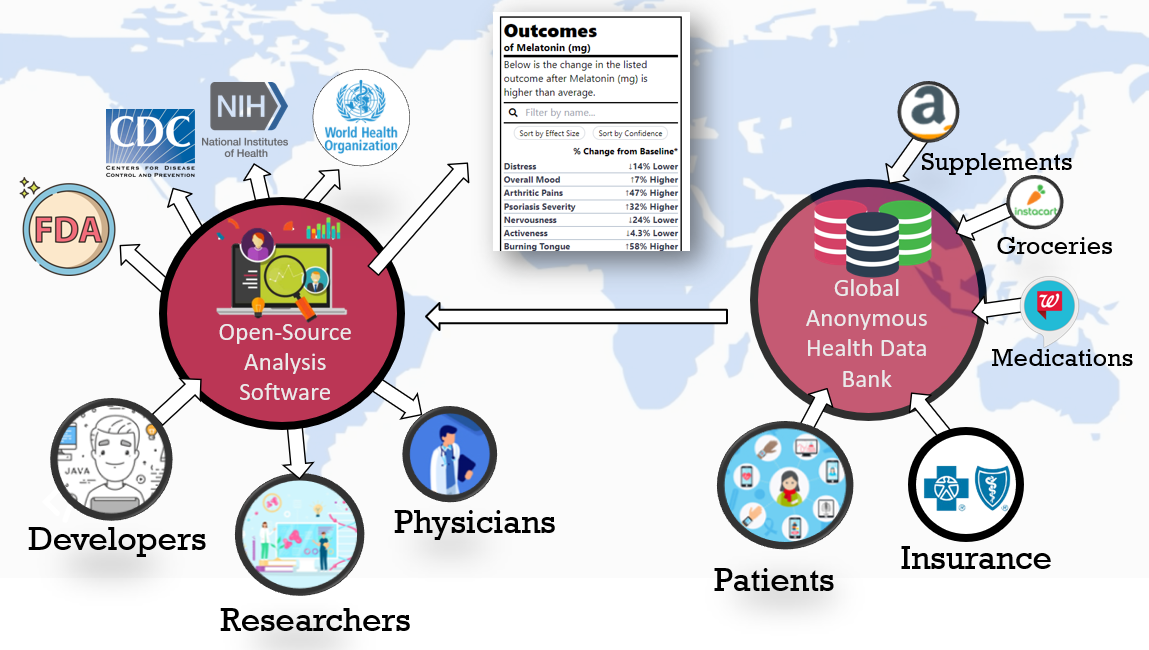 3. Inspire Evangelists
Convert individual supporters into evangelists for the cause
Great nonprofits see volunteers as much more than a source of free labor or membership dues. They create meaningful ways to engage individuals in emotional experiences.
Ways We Inspire Evangelists
We reward citizen scientists for their data donations and researchers for publishing studies using this data.
4. Building Non-Profit Networks
Build and nurture nonprofit networks, treating other groups as allies
Ways We Build Non-Profit Networks
Open Source Software
We do this by creating open-source software that can be used by other research organizations to collect data and create studies.
Affiliate Organizations
We also sponsor local affiliate Crowdsourcing Cures Meetup groups. This involved bringing patients, physicians, researchers, data scientists, and programmers together to work on projects to solve challenging medical problems.
We strive for collaboration not competition. Wheel reinvention should be avoided at all costs.
5. Master the Art of Adaptation
High-impact program directors are exceptionally adaptive, modifying their tactics as needed to increase their success. They respond to changing circumstances with one innovation after another. Mistakes and failures are an inevitable result of experimentation. But unlike ineffective nonprofits, they master the ability to listen, learn, and modify their approach based on external cues — allowing them to sustain their impact and stay relevant.
6. Share Leadership
High-impact program directors share power in order to be a stronger force for good. They distribute leadership throughout their organization and their nonprofit network — empowering others to lead. And they cultivate a strong second-in-command, build enduring teams with long tenure, and develop highly engaged boards in order to have more impact.
How We Implement These Lessons